WELCOME TO.........

MAMA STELLA'S RISTORANTE ITALIANO

IN BRYANS ROAD, MD!

PLEASE JOIN US FOR EASTER DINNER FROM 12:00 NOON TO 10:00 PM

CHECK OUT OUR EXCITING "COMING SOON" HOMEMADE PIZZA MENU AND OUR "COMING SOON" EXTENDED LUNCHEON SANDWICH MENU!!

TUESDAY-FRIDAY $6.95 DAILY LUNCH SPECIAL

FOR RESERVATIONS:

PLEASE CONTACT US DURING BUSINESS HOURS TO SPEAK TO A LIVE PERSON AT (301) 375-6105 FOR RESERVATIONS OR TO BOOK YOUR NEXT EVENT.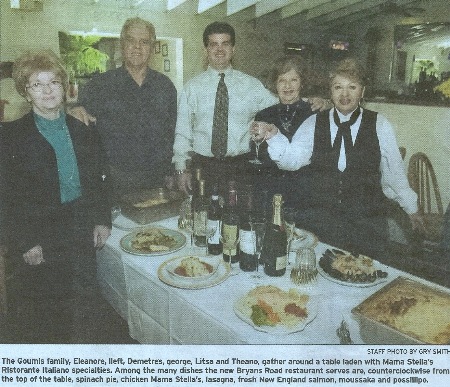 Mama Stella's Ristorante Italiano
7075 Indian Head Highway
Bryans Road, MD 20616
(one block north of Bryans Road on Rte. 210)
(301) 375-6105 (voicemail accepting line), (301) 375-6106, fax (301) 375-6107

BRYANS ROAD NEW 2013 HOURS OF OPERATION*


Tuesday - Friday 11;00 A.M. – 10:00 P.M. *

Saturday - Sunday - Monday 4:00 P.M. -- 10:00 P.M.

Friday Happy Hour 4:00 P.M. -- 6:30 P.M.

BANQUET FACILITIES INCLUDE TWO PARTY ROOMS, FULL SERVICE BAR, SIT-DOWN SERVICE OR BUFFET STYLE SERVICE.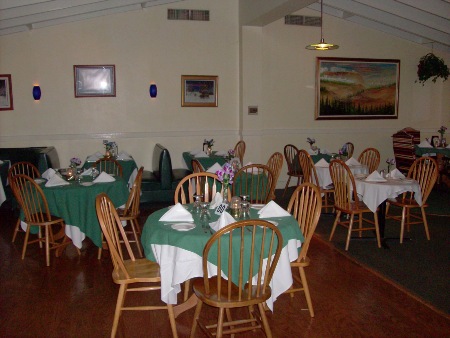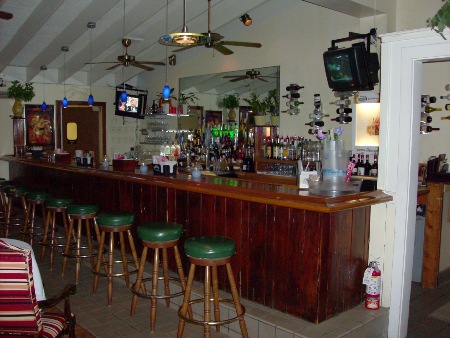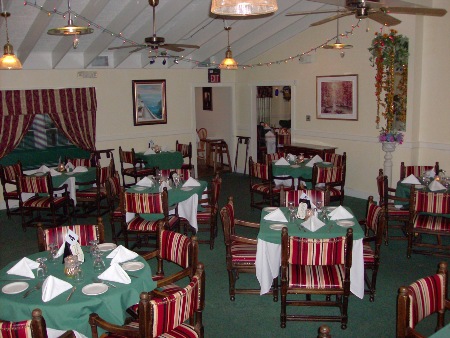 PLANNING A SPECIAL EVENT? LET US DO THE COOKING FOR YOUR PARTY, ANNIVERSARY PARTY, BIRTHDAY PARTY, WEDDING REHEARSAL DINNER, WEDDING RECEPTION. DINE-IN OR CARRY-OUT DINNER OR PARTY ORDERS. FOR INFORMATION/RESERVATIONS/ORDERS CALL (301) 375-6105. .

.NOTE TO OUR BLIND OR HEARING CHALLENGED PATRONS: PLEASE HAVE A FRIEND CALL WITH YOUR QUESTIONS/ORDERS. WE REGRET THAT WE DO NOT HAVE THE CAPABILITY OF RESPONDING TO OPERATOR ASSISTED CALLS.

. Banquet Facilities - Luncheon for groups of 25 or more by reservation only - ideal for business meetings, birthday celebrations or retirement parties - or pick-up large catering orders for your own in-house parties. Also experienced in hosting dinner meetings, club meetings, either sit-down or buffet as pre-arranged with management every day of the week in one of our two separate party areas.

LET US DO THE COOKING FOR YOUR NEXT SPECIAL EVENT. Ask us about carry-out trays of your favorite dishes for your next get-together.

COME ENJOY OUR FRESH HOMEMADE EVERY NIGHT SPECIALS. Different specials each DAY, ranging from fresh rainbow trout, fresh croaker, Seafood Neapolitan, Penne Pasta with shrimp, scallops, calamare, or salmon. Also, quesadilla, fajitas, NY steak, grilled combo (steak, chicken, porkchops). Come and see what special treats our chef has in store for you today!

Daily Specials - Extensive Wine Selection - Carry Out Available - Banquet Facilities - Sit-Down or Buffet as desired

CURRENT PROMOTIONS

CUSTOMER APPRECIATION SPECIAL EVERY MONDAY, TUESDAY AND WEDNESDAY ENJOY A BOTTLE OF CANYON ROAD CHARDONNAY OR MERLOT, DINNER FOR TWO INCLUDING ONE SHARED APPETIZER, YOUR CHOICE OF TWO ENTREES FROM OUR SPECIAL MENU, ALSO INCLUDING SALAD, BREAD AND BUTTER FOR $32.50 FOR TWO PEOPLE. FOR OUR CUSTOMERS WHO DO NOT DRINK, WE WILL SUBSTITUTE A NON-ALCOHOLIC BEVERAGE AND DESSERT FOR THE CANYON ROAD WINE.

YES, we are open on Mondays.

YES, Mama Stella's Bryans Road is connected with the Mama Stella's restaurant in Clinton, MD (see the web at www.mamastellasrestaurant.com); and,

YES, The MENUS are essentially the same, and can be viewed by clicking on the menu tabs at the upper left hand corner. (Prices may change without prior notice. )


PLEASE NOTE:

NO ALCOHOLIC BEVERAGES WILL BE SERVED TO ANYONE UNDER 21 YEARS OF AGE. NO VALID I.D., NO ALCOHOL.